Redeeming reward points must not be difficult for customers otherwise it will deter customers from making the most of your loyalty programs and diminishes your business objective for loyalty drive.
Aralco makes redeeming rewards easy and swift at the POS - the cashier simply selects or presses the tender button for POINTS on the touch screen, and he can either default the points balance for redemption with a touch or input the desired points value or dollar equivalent against the purchase total.
SEAMLESS & REAL-TIME REWARD POINT SYSTEMS
The customer will pay any outstanding amount with other tender options when points balance is not sufficient to cover the purchase total.
Any unused points are carried forward and added to any newly issued points.
Rewards points recorded in each transaction are synchronized immediately to the back office systems for updating each customer accounts, and subsequently the latest points balance is synchronized automatically to every POS at each store.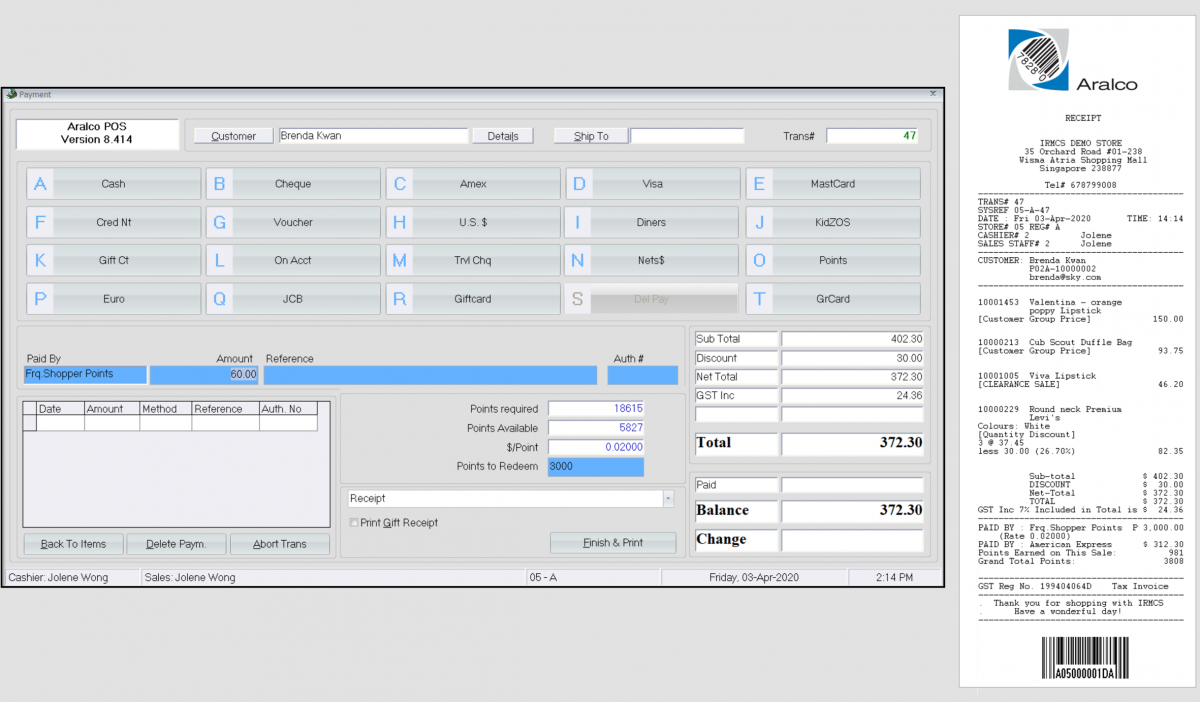 On the sales receipt, earned and redeemed points totals, and grand points total are printed clearly with the points exchange rate. With Aralco's Reward Systems, your customers are bound to remember your brand and keep coming back for more rewards.
Read more about the centralized Loyalty Program management module in Aralco Back Office Systems.
---
Explore Quantity Group Discount at the POS 
---