Aralco Retail Systems' Back Office Application offers unlimited file and database size on the central database server hence you will never run out of file limit, space, or storage.
UNLIMITED APPLICATION FILE SIZE
There is no limit to the number of products, brands, categories, stores, suppliers, etc. in Aralco, and you can have an unlimited number of POS registers in a store or many stores communicating incoming transactions to the database server. Hence you can grow your business with Aralco without limitations.
UNLIMITED MAIN DATABASE SIZE
As the main database grows from day to day, Aralco has a Database Fill Level gauge by percentage visible for SQL Server 2012+ Express Edition which is available for free from Microsoft with a maximum of 10 GB per database. Clients can upgrade to or start with Microsoft SQL Server 2017+ Standard Edition which supports unlimited database size.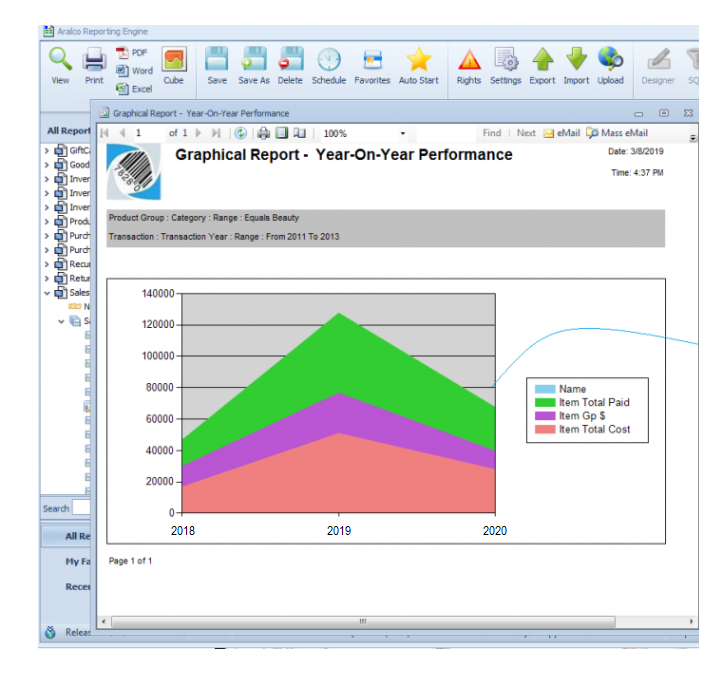 POS and back-office transactions are stored for years to come without the need to purge the main database server - this is one of the key benefits from Aralco enabling you to process the centralized data to provide instant insights on historical information or year-on-year (YOY) analytics of your customers, product trends, and any other performances.
Read about scalability with Aralco.
---
Contact us for more information.