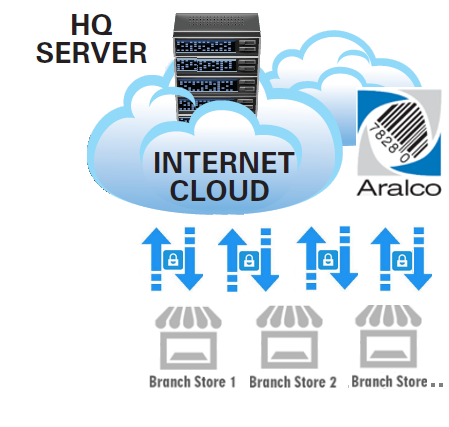 The Aralco central server is not internet-facing and only required services, features are installed and enabled, firewalled to permit only authorized services. ​
Aralco's communication architecture offers two-way data synchronization between the server and each Aralco Retail POS Terminals securely within a virtual private network (VPN).
Back Office System (BOS) workstations connect concurrently to the central server within the same VPN enabling secure data processing that writes directly real-time to the central SQL database.
At IRMCS, we offer Managed IT services such as virtual private servers, virtual PCs, data hosting services with maximized IT security protection for your organization.
Read more about Fail-sale POS and secure Data Communication from Aralco.
---
Contact us for more information.