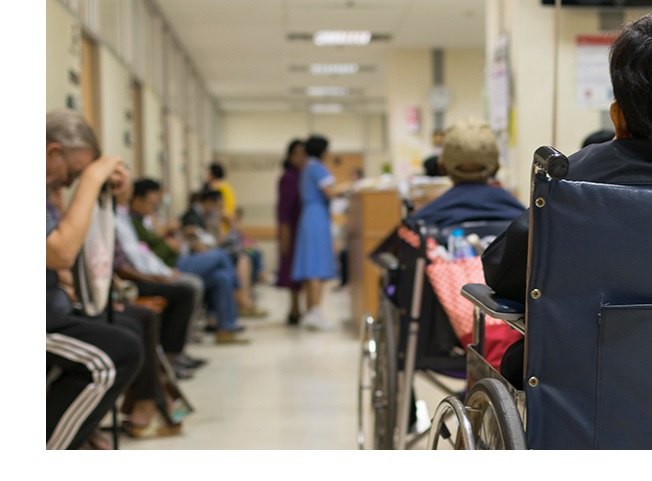 Great patient experiences originate from streamlined patient journeys. Patients are stressed when they visit Emergency Rooms for immediate medical care; Wavetec solutions help to organize your emergency room and reduce patient anxiety with a calm, smooth and controlled patient flow. Our ADA/Disability Compliant Kiosks are especially designed to help healthcare facilities provide the best experience to their patients.
Wavetec technological solutions help to streamline patient flow
and optimize patient throughput to deliver timely care
to acutely ill or injured persons. 
Streamline the Customer Experience
Reduces patient wait 

by 50%

Increases Patient happiness 

by 30%

Seamlessly fuses 

all componets of your QMS

Centrally controllable 

& easy to use

Seamless 

patient journey & experience

Optimizes Staff 

Performance & Productivity

ADA / Disability Compliant 

Kiosks

Measures KPIs & dri

ve operational efficie

ncy
Patient Journey at Emergency Rooms
Optimize flow management in ER and inform patients or their attendants about their statuts automatically.
Patient visits Hospital ER with attendants and takes ticket using Disability Compliant Ticketing Kiosks.

 

OR

 

Patients takes online appointment using ER website or mobile app.

Walk-in Patient prints a ticket from the Kiosk.

OR

Appointment Patients/Attendant enter appointment number on Kiosk and prints tickets.

Patients are alerted through Sound Alerts about their turn.

Patient or Attendant receives SMS about their turn.

Attendant receives notifications from mobile app about their turn.

Patient can check queuing status on digital signage and through mobile app.

Patients are aware of waiting times and wait in an organized environment.

Patients are served systematically.

Patients can provide feedback using Customer Feedback Units.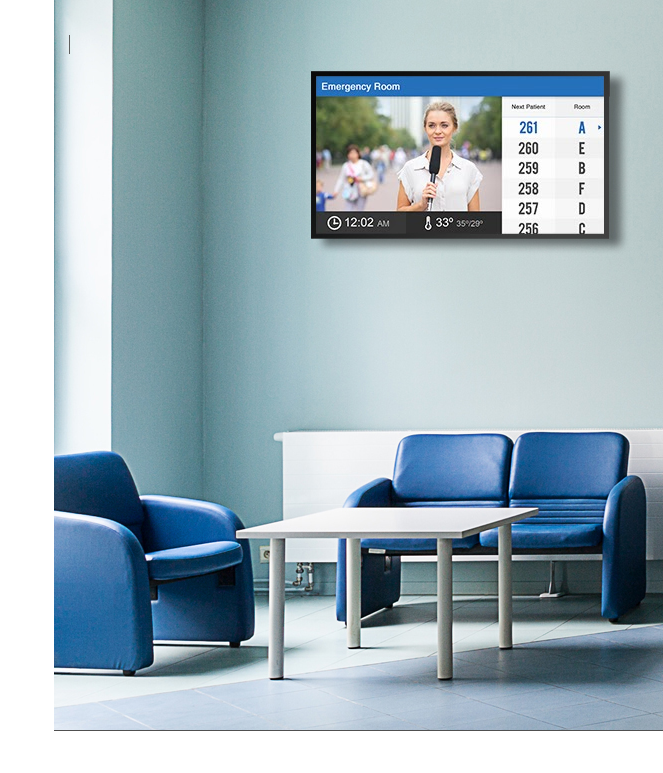 How can we help you?
In healthcare settings, it is imperative to keep patients informed of their turn, and to efficiently manage the patient journey to serve patients in a fast and fair manner, and reduce perceived waiting times.
Moreover, it is also important to offer patients the convenience to get a queuing ticket or an appointment before reaching the Emergency facility. Wavetec allows you to enable your patients to book an appointment online, get a queuing ticket through the website, or a Mobile App. Once such patients arrive, they can easily enter their ticket number on the self-service kiosk and print their ticket.
In an Emergency Room setting, digital signage can be used to inform, educate and engage customers about the prevalent health trends, the preventions, waiting times and hospital policies. Emergency Rooms can also deploy a customer feedback system to collect feedback about patient experiences on the go. The data collected can help the Emergency Room to speed up the processes and optimize operational efficiency.
Get in Touch with us for a FREE Demo.
Not ready? Read more about Wavetec Queue Management 
here
.