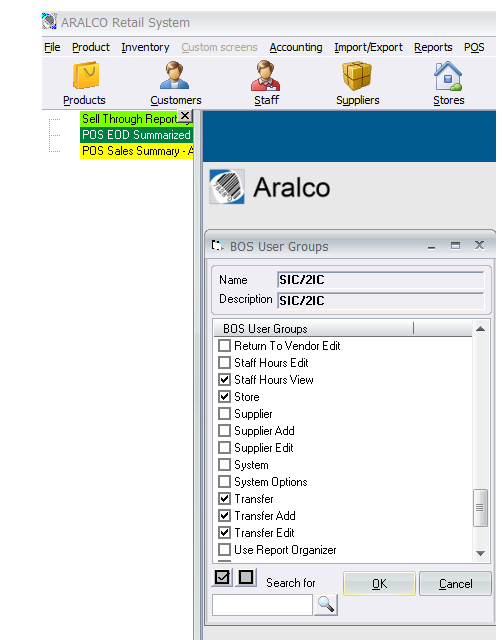 The back office security in Aralco Retail Systems is role-based access where you can assign each user to a user-defined back office user group that in turn is assigned with particular access rights to areas allowed in the back office system. Examples of common groups include:
Administrators
Store managers
Office managers
Finance department
Accounting department
Warehouse department
E-commerce department
Merchandisers
Retail staff
IT department and the list can go on.
This approach has an advantage as it is much easier to mass edit user access since changing the permissions of a particular role will change the settings for all users assigned to that role - that is the most efficient way to manage permission settings for employees.
Explore POS User Group Security
---
Back to Back Office Retail Systems
---