Established since 1994, IRMCS Pte Ltd provides End-to-End Solution (E2ES) to retail and distribution businesses specializing in the marketing, implementation, and support of Retail Management, Inventory, CRM and Point-of-Sales (POS) Systems for single and chain store retailers.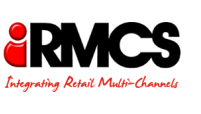 IRMCS is short for Integrated Retail Multi-Channel Systems with the mission to deliver advanced and dynamic business software to every sector in the retail and distribution industries.
In Singapore and across Asia is where we provide holistic solutions for our clients to accelerate their growth on a single platform by facilitating seamless integration from back office to retail store, distribution and E-commerce channels. 
At IRMCS, we consistently uphold the high standards that our clients expect of our products and services and deliver on our promises on time, every time.
---
Read about our Total Retail Solutions for real-time Sales, Customer and Inventory Data and the Benefits of All-In-One Retail Systems